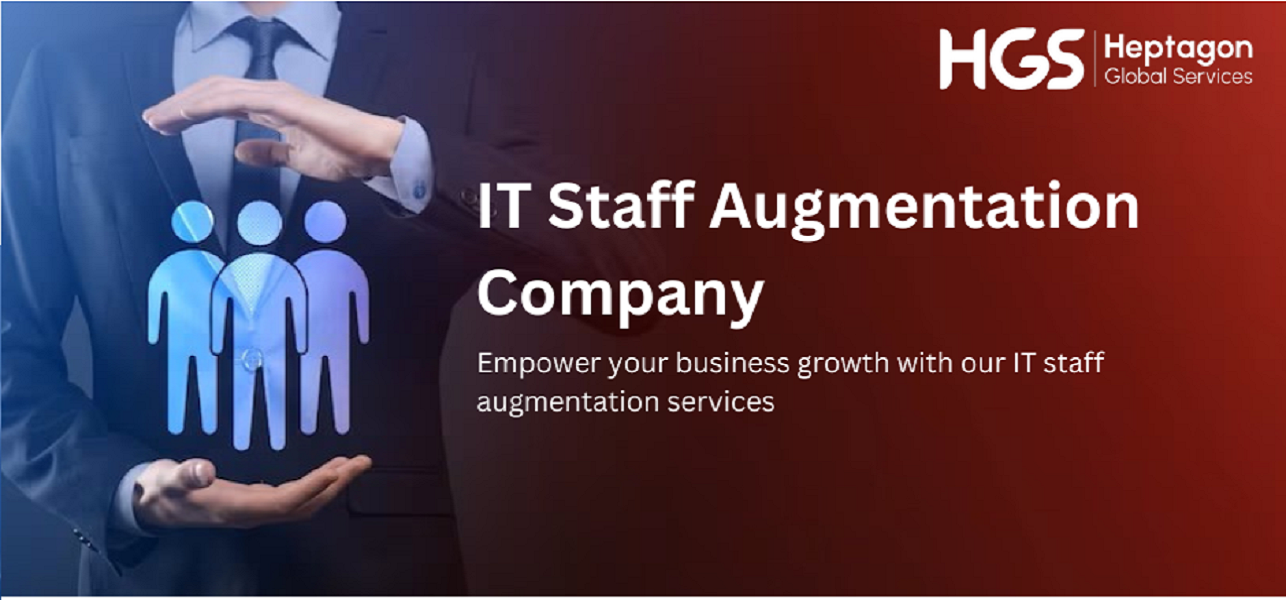 IT Staff Augmentation Service in India
Finding skilled and experienced IT staff for your organization can be an arduous and costly process. That's where HGS IT Staff Augmentation Services come in, designed to provide your organization with the technical skills and expertise you need to keep your business running smoothly.

We help you access a wide range of technical skills quickly and efficiently. Our staff augmentation services are designed to assist you in recruiting, selecting, and retaining the best IT talent for your organization. Whether you need to fill a temporary, project-based position or hire new technical talent for long-term projects, HGS IT Staff Augmentation Services can help.

Our team of dedicated IT professionals have the expertise to work with your organization to understand your specific IT needs and create a custom solution that meets your unique requirements. We provide IT staff augmentation services in various domains like Software Development, Quality Assurance & Testing, Project Management, Business Analysis, System Administration, Network Engineering, Big Data Analytics, Cloud Engineering, DevOps, and more.

At HGS, we believe in building trusting relationships with our clients, and that's why our IT staff augmentation services work as an extension of your in-house IT team. Our skilled IT resources will work closely with you to understand your business objectives, provide tailored technology solutions, and deliver quality results. Moreover, our IT staff augmentation services in India help bring innovative ideas to your team which will improve your team's productivity, making your technology investment worthwhile.

Choose IT Staff Augmentation Services to augment your IT team due to our deep technical expertise, excellent reputation, and unmatched customer satisfaction.

Let HGS assist you in augmenting your IT team with flexible staffing solutions that help you meet your business goals. Contact us today to learn more about our IT Staff Augmentation Services.




Key Advantage of Hiring HGS for IT Staff Augmentation:

1. Cost-Effective Solutions: HGS provide you with cost-effective staffing solutions compared to internal recruitment. By selecting the right IT Staff Augmentation Services, you can save costs on recruitment, training, and infrastructure.

2. Flexibility: With HGS staff augmentation services, you have the flexibility to add or remove staff according to your IT requirements. Our IT staff augmentation services allow you to scale up or down your staffing needs as the project scope changes.

3. Skilled and Experienced IT Professionals: IT Staff Augmentation allow you to access a talented pool of IT experts with various technical skills and experience that match your project requirements. Our technical resources have the expertise to provide you with customized solutions while keeping up with the latest technology trends and developments.

4. Quick Deployment: Our It Staff Augmentation Services has a vast network of pre-screened IT professionals who are ready to be deployed as soon as your project requires it. This expedites the time to market and reduces your overhead costs and administrative burden.

5. Reduced Risk: Heptagon global services provide IT Staff Augmentation Services with an efficient and reliable IT team with a wide range of technical skills and experience. This eliminates the risk of hiring unskilled or inadequately experienced IT professionals, reducing rework and project delays.

6. Improved Scalability: We offer you the flexibility of a project-based approach, providing you with a team of IT professionals who can work within your project needs to ensure that your IT projects are completed within the timeline and budget.

In conclusion, HGS an IT Staff Augmentation company offers you a cost-effective and flexible solution for your IT staffing needs. Our skilled and experienced IT professionals provide quick deployment without the risks associated with internal staff recruitment. Choose Heptagon global services IT Staff Augmentation Services for a successful outcome for your IT projects.